Topical vitamin C has some healthy skin benefits; it can brighten the skin, and helps with overall tone and texture. Watch me discuss the positive impact of topical vitamin C on your skin and what products to look for.
Vitamin C (L-ascorbic acid) is the major antioxidant in the body. The virtues of vitamin C have been extolled since the days of Linus Pauling. In the skin, vitamin C increases collagen production. With a vitamin C deficiency, called scurvy, collagen cannot be produced and the skin breaks down. There is a limit on the amount of vitamin C that can be eaten in a day. Anything over about 1,300 milligrams will simply be urinated out. Vitamin C placed on the skin (topically) boosts the skin's vitamin C concentration twenty-fold.

Vitamin C can protect against sunburn, reduce sun-induced wrinkling, and decrease skin cancers. A powerful antioxidant, it decreases dangerous oxygen free radicals and inflammation and decreases sunburn after sun exposure. It is more effective when used with a sun block. It can decrease the redness associated with acne rosacea after just three weeks of use. In addition, vitamin C slows the formation of brown pigmentation in the skin.

Vitamin C is one of the medicines for the skin that makes sense and is backed by strong scientific evidence. In addition to its long-term effects, it irritates the skin enough to cause swelling that temporarily decreases wrinkles -- a side effect that most women like. Interestingly, three months of use fail to improve the texture of the skin.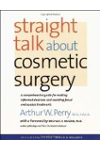 Continue Learning about Vitamin C