Although most Americans consume less than 5,000 IU of beta-carotene daily, it is not hard to increase this to 9,000 IU by modifying your diet. For example, a single carrot has more than 20,000 IU. Other good sources of beta-carotene include pumpkin, broccoli, romaine lettuce, spinach, apricots, kale, collard greens, mangos, and papayas.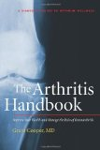 Carotenoids are the yellow-red pigments that give carrots their vibrant, deep orange color. There are over 600 different carotenoids, but only 3 -- beta-carotene (β-carotene), beta-cryptoxanthin (β-cryptoxanthin), and alpha-carotene (α-carotene) -- can be converted to vitamin A. These three provide approximately 25 to 35 percent of the dietary vitamin A consumed by adults in the United States, with the majority of it coming from beta-carotene.

It is easy to consume beta-carotene in the diet. A daily recommendation for beta-carotene hasn't been established, but the Institute of Medicine recommends consuming 3 to 6 milligrams of beta-carotene from food daily. You can obtain this easily by eating five or more servings of deep orange and dark green fruits and vegetables daily, such as cantaloupe, mangoes, spinach and broccoli. Continue Learning about Vitamin A