Sore throat sometimes accompanies your cold or comes on its own, especially when you aren't getting enough sleep or are sleeping in a very dry room. Drugstore-variety throat lozenges, especially those with lemon and honey, are very helpful for mild soreness. Also, drinking tea with honey and lemon can help. But when you need something with a little more kick to get over a sore throat, try the following tried-and-true remedies:
Mix 1/2 teaspoon of salt into one cup of warm water and add Weleda Ratanhia Mouthwash with myrrh (as directed on bottle) to the solution. Gargle for thirty seconds and spit. Repeat until solution is finished. Do not rinse; you want the solution to coat your throat and stay there as long as possible, so that the beneficial properties of the salt and myrrh have the most time to work.
Pour five to ten drops of NutriBiotic's Grapefruit Seed Extract into one cup of warm water and gargle for sixty seconds.
Drink tea as often as you like. Two that are especially useful for curing sore throats are Celestial Seasonings' Throat Soothers and Traditional Medicinals' Throat Coat.
Warm chicken soup or miso soup (clear, warm liquids) also help soothe the pain associated with sore throats.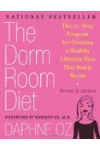 Continue Learning about Viral Throat Infections

Aside from strep throat, most sore throats caused by are contagious, viral throat infections that cannot be treated with antibiotics. The most common culprits of a viral throat infection include coxsackievirus, mononucleosis, and ...
the flu. Mononucleosis (mono) is a virus that causes symptoms that can last for weeks or months at a time. Viral throat infections are best treated with rest, liquids and other home remedies. If the sore throat causes you to have trouble breathing or a high fever, or results in spots in the back of your throat, call your doctor.
More