Molluscum contagiosum is a viral infection that causes flesh-colored or pinkish bumps with a central pearl. The virus lives within the pearl, so you have to get rid of the pearl to get rid of the virus. Docs can remove them by numbing the skin, then "de-pearling" them, or dissecting out the pearl with a straight-edge razor.
If your child has lots of bumps or if they're on the face, a doc may use a prescription-strength acne medicine called azelaic acid to reduce the risk of scarring. As the name suggests, molluscum contagiosum are extremely contagious and can be spread when children share clothes, towels, or even bathe together.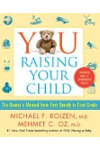 Continue Learning about Viral Infections

Viral infections like herpes simplex, respiratory syncytial virus (RSV), chicken pox and rotavirus are infections caused by a virus instead of a bacterium. Viral infections do not respond to antibiotics, but some specific viruses ...
like influenza A and B can be treated with certain antiviral medications. Most commonly, treatment for viral infections includes drinking lots of fluids, getting rest, eating well and letting the illness run its course.
More