There are different kinds of vegetarian diets. If you eat dairy such as cheese, milk but no meat (chicken, beef, fish, etc.) you are considered a lacto ovo vegetarian. If you eat dairy AND fish but no other meat you would be considered a pescatarian meaning you eat fish. If you eat absolutely nothing associated with animal by-products or fish you are considered a vegan.
The three main types of the vegetarian diet are:
Vegan or strict vegetarian
Lacto-vegetarian that includes milk in the diet
Lacto-ovo-vegetarian which includes milk and eggs
Pesco-vegetarian includes fish
Some different types of vegetarian diets include:
Ovo-vegetarian diet - This group does not eat any meat or dairy products. However, they do include eggs.
Macrobiotic diet - People following this diet focus on grains, legumes, and vegetables. They also eat a small amount of fruit, nuts, and seeds. Some also eat fish so it may not be a true vegetarian diet.
Raw foods diet - This is usually a form of the vegan diet. Most or all foods are eaten uncooked. They are raw and unprocessed. The diet includes raw fruits, vegetables, nuts, seeds, and sometimes unpasteurized dairy or raw meat or fish. (Those who eat raw meat or fish do not follow a true vegetarian diet.)
Fruitarian - This is a vegan diet that only includes fruit, nuts, and seeds. It is very limited and is considered nutritionally inadequate.
While all vegetarians exclude meat, some eat certain animal products, such as milk and eggs, and some do not:
Lacto-ovo vegetarians eat dairy and egg products (this is the most nutritious vegetarian choice for growing teens).
Lacto-vegetarians eat dairy products but do not eat eggs.
Ovo-vegetarians eat eggs but do not eat dairy products.
Vegans eat food from plant sources only; they do not eat eggs, dairy products, or honey.
Vegetarians need to eat a well-planned diet to ensure they get enough of the following key nutrients: protein, vitamin B-12, vitamin D, calcium, iron, and zinc. Young vegetarians should always work with a registered dietitian.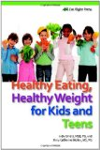 The most popular version is the lacto-ovo vegetarian diet, which includes dairy products (lacto) and eggs (ovo). Another is the vegan diet, which eliminates all types of animal products, including dairy products and eggs. A well-planned, varied vegetarian diet can support healthy body functioning.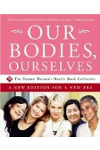 Continue Learning about Vegetarian Diets