Well before atherosclerosis -- or fatty deposits in the blood vessels -- begins to affect our physical health, we're likely to experience a sense of disquiet, a subtle sense of early fatigability, a loss of zest for life, perhaps even low-grade depression.

The first clinical manifestation of atherosclerosis is often unmistakable: chest pain or angina pectoris.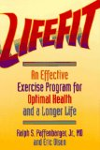 Unfortunately, because atherosclerosis develops slowly, there may not be any symptoms of the disease until a more serious condition develops such as a heart attack or stroke. Possible symptoms of these conditions include numbness in the limbs, slurred speech, leg or arm pain, and chest pain. If you believe you may be at risk for atherosclerosis, talk to your doctor.
Atherosclerosis is often referred to as the "silent killer" because the first symptom or sign in many cases is a fatal heart attack or stroke. However, most people with significant atherosclerosis have a history of elevated cholesterol levels and may also experience angina.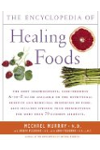 More About this Book
Encyclopedia of Healing Foods
From the bestselling authors of The Encyclopedia of Natural Medicine, the most comprehensive and practical guide available to the nutritional benefits and medicinal properties of virtually everything...
Continue Learning about Vascular Disease