Sclerotherapy is done in the office setting. After cleaning your skin, your doctor will inject a spider vein or small varicose vein using a very small needle. A small amount of fluid is injected into the vein which causes it to close. The blood is then rerouted by your body to the nearest healthy vein.

Trinity Health recognizes that people seek medical information on a variety of topics for a variety of reasons. Trinity Health does not condone or support all practices covered in this site. As a Catholic healthcare organization, Trinity Health acts in accordance with the Catholic tradition.

Please note, the information contained on this website is provided to supplement the care provided by your physician. It is not intended to be a substitute for professional medical advice. Always seek the advice of a qualified healthcare provider if you have questions regarding your medical condition or before starting any new treatment. In the event of a medical emergency always call 911 or proceed to your nearest emergency care facility.

Before the sclerotherapy treatment, patients hydrate by drinking half a liter of pure water. If they are anxious, they are given oral Valium and codeine prior to the procedure. No anesthesia is used, since a large area is treated in each session. The skin is cleaned with alcohol, which also dilates the blood vessels, making them more visible.

A tiny needle is placed inside an individual capillary. Usually, magnification helps visualize the blood vessel. The technique requires great skill and an extremely steady hand. A small squirt of saline is injected inside the capillary, causing a dramatic clearing of the spider vein. I know I've done well when my nurse says "wow." If the right portion of the capillary is entered, several square centimeters of connecting capillaries can be treated with a single injection.

I work my way around the front of both thighs and legs and then turn the patient on her belly. Next, I treat the backs of the thighs and legs. The most noticeable spider veins are treated in the first session, then progressively smaller vessels in subsequent sessions.

After a capillary is injected, my nurse applies a small piece of foam tape. I inject a maximum of five milliliters of hypertonic saline, giving the patient as much salt as she would get in three and a half portions of large French fries at McDonald's.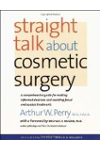 Sclerotherapy might seem overwhelming if you don't know what to expect. In this video, vascular surgeon Dr. Steve Elias offers a thorough description of what happens during sclerotherapy treatment for varicose veins.
Continue Learning about Spider Veins and Varicose Veins
Large twisted blue or purplish veins visible at the skins surface are known as varicose veins. Any vein in your body can become varicose but it usually occurs in the legs and feet due to the pressure the lower body endures to keep ...
your body upright. It is caused by the weakening of the valves and veins in your legs. Varicose veins are usually hereditary. We are also more prone to get varicose veins as we age. Symptoms include itching, burning, throbbing or cramping in the legs and around the veins. Self-care measures such as exercising, elevating your legs, and wearing compression stockings are used to ease the pain and prevent varicose veins from getting worse. If these measures dont work, see your doctor to discuss medical treatments that are available to close or remove varicose veins.
More