Varicose veins are large twisted blood vessels that are visible above the skin and generally form on the legs. Spider veins are similar to varicose veins but smaller and can look like spider webs. These conditions are often caused by malfunctioning valves, which cause blood to back up and distort the vein. Around 50 percent of women and 40 percent of men suffer from a vein condition.
Spider veins are not varicose veins. While the two may occur together, varicose veins are due to diseased valves in the large veins of the legs; they are removed by vascular surgeons. These doctors evaluate the legs and either inject, strip, or destroy the veins. Spider veins are a cosmetic problem only, having no medical effects. Both develop in people who have occupations that require long periods of standing.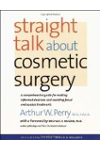 Both spider veins and varicose veins are caused by increased pressure on the valves in the veins. Dr. Oz explains the difference between spider veins and varicose veins in this video.
Spider veins are smaller versions of varicose veins and are more superficial to the skin. Spider veins are a symptom or warning sign of an underlying problem.
The difference between spider veins and varicose veins begins with size—spider veins are usually less than 3 millimeters (mm) in size, while varicose veins are more than 3 mm in size. Simply put, there are two venous systems in the body: a superficial venous system (which causes most of the symptoms people have what they have vein problems and can usually be treated) and a deep venous system (where blood clots that could be dangerous often form). Spider veins and varicose veins are usually branches of superficial veins. Although spider veins are usually a cosmetic problem, both spider veins and varicose veins can be signs of more serious venous problems. The spider veins and varicose veins are usually twisty elongated branches that do not consistently work properly.
Trinity Health is a Catholic health care organization that acts in accordance with the Catholic tradition and does not condone or support all practices covered in this site. In case of emergency call 911. This site is educational and not a substitute for professional medical advice, always seek the advice of a qualified health care provider.
Varicose veins are large, raised, swollen blood vessels that twist and turn. They usually develop in the legs and can be seen through the skin. Spider veins are smaller, red, purple, and blue vessels that also twist and turn. Spider veins are easily visible through the skin, as well. They are typically visible on the legs and face.
Continue Learning about Spider Veins and Varicose Veins