Replacing cravings with exercise is a good way to help change behaviors. The next time you're tempted to eat a donut or cookie some simple stretching and breathing exercises will help you overcome those cravings. Another good strategy is to go for a 10 minute walk when you have a craving, most times you will find that once you're back from your walk, or doing your stretching exercises that the craving has passed.

When you find yourself tempted by a dozen jelly-filled fat bombs, let your body help you avoid temptation. I suggest adopting a stretching exercise and making it your hunger-control pose. Not only will it help clear your mind (and improve your flexibility and balance), it will also help you center yourself. Hold the stretch for 20 seconds, not only as part of your flexibility program, but also as your all-natural activity-based appetite suppressant.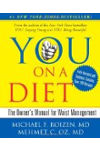 Continue Learning about Types Of Exercise


Exercise provides many health benefits - from fitness to increased physical and mental energy. In order to prepare yourself for a exercise routine, you need to research which exercise is right for you and how to fit a new exercise ...
e program into your daily schedule.
More