As you create your own exercise workouts, here are some steps to guide you:

1. Think about what worked for you, what you liked, and what you hated.

2. Identify your goal for an individual workout.

3. Remember that your muscles and brain love intensity and variety. They will get stronger and more efficient if you mix up your workouts every week. Also remember that as long as you are covering the major muscle groups each week, your muscles will be happy.

4. You can plan your workout schedule a day, a week, or even a month in advance.

5. Don't forget to incorporate flexibility and equilibrium/balance into your everyday routine.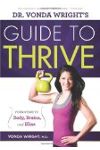 In order to plan your routine, you must plan how many days you are going to exercise. Many individuals chose specific muscle groups for the day. They may do chest one day, back the next, etc. My recommendation to you would be to complete push, pull, hip extension, and knee extension. You may do all of these within one session, as long as you rest in-between sessions. You may also choose a push and then complete a push the following.
If you would like further detail, contact me and we can discuss a plan.
Exercise every day. Make it a routine, part of your daily life. You wouldn't go a day without eating or brushing your teeth, and you should think similarly about exercising. Aerobic activity and stretching should be done at least 5 times per week, and strength training 4 times a week. When you strength-train, exercise different muscles each day; don't exercise the same muscle 2 days in a row. Muscles need at least a day of rest before the next workout. If they don't, you probably aren't working them hard enough. Of course, always remember to use pain as a guide. You may need to build up to more exercise as your pain diminishes.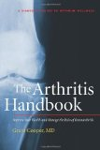 Continue Learning about Types Of Exercise


Exercise provides many health benefits - from fitness to increased physical and mental energy. In order to prepare yourself for a exercise routine, you need to research which exercise is right for you and how to fit a new exercise ...
e program into your daily schedule.
More