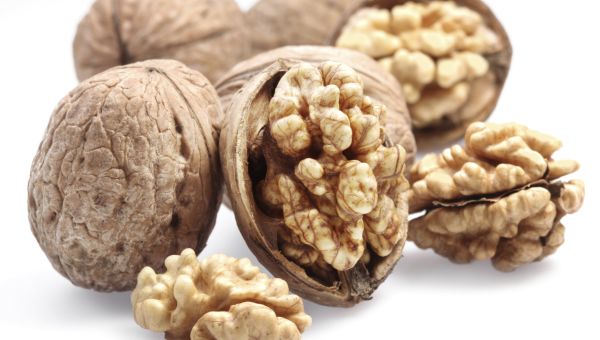 If you have trouble with high blood sugar, you might want to make this one of your mainstay snacks: a handful of walnuts.
The benefits of walnuts already include heart health because of their cholesterol-improving powers. And now a small study suggests that eating walnuts every day may help give blood vessels a much needed tune-up for those seeking diabetes help.
Thy daily nut
In the study, people with type 2 diabetes were asked to eat about 2 ounces of walnuts every day. After 8 weeks, endothelial function improved significantly in the walnut eaters. Why is this good news? Because endothelial cells—that thin layer of cells that lines the inside of blood vessels—may be one of the first places to go bad when people with diabetes start developing vascular disease.
Walnut wonders
Walnuts offer more than just diabetes help. Compared to other nuts, they have higher amounts of alpha-linolenic acid, which may help protect against plaque formation in arteries. L-arginine, an amino acid that helps relax blood vessels and control blood pressure, is another one of the benefits of walnuts. And surprisingly, the nut eaters in the study didn't suffer any deleterious effects to their weight and waist sizes. Could be all the protein and fiber in walnuts helped the study participants eat less overall.
Did you know? There's a popular breakfast food that can improve blood vessel functioning, too.
Take the first steps to growing younger and healthier with the RealAge Test.
Medically reviewed in May 2019.