If a tooth is traumatized, the ligament around the tooth becomes wider, increasing the mobility and causing an inflammation in its ligament space, called ligament pain. Unlike orthodontia, where the force that's applied is measured, untold, pathological force can cause bone destruction.

Ligament pain can also happen if food (even something as small as a poppy seed) becomes impacted within this ligament somewhere (this is also called a foreign body reaction). Ligament pain can be very subtle, though, and many dentists misdiagnose it for pain from decay in the tooth because you can experience cold and sweet sensitivity.

TREATMENT: Sometimes the impacted food particle can be flushed out with a rinse. However, more stubborn particles must be removed by a dentist.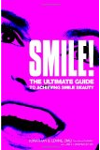 Continue Learning about Tooth & Mouth Disorders
An encyclopedia could be written on the various disorders of the mouth and teeth. Except for injuries, and fractured teeth, many of these problems can be helped by good oral hygiene, brushing and flossing. Smoking is often implica...
ated in mouth problems like bad breath and dry mouth, and other problems may be side effects of medications.
More