The following are advancements in teeth whitening technology:
A time-released gel that contains six percent hydrogen peroxide when applied, but increases to ten percent over the course of five to ten minutes -- cutting the time one has to keep the agent on his or her teeth significantly.
Technicians are experimenting with using calcium phosphates in whitening gels, which would help keep teeth healthy. And this kind of benefit wouldn't be just for those whose teeth had become brittle from too much whitening gel; it would benefit anyone whose teeth could use some hardening, which is, well, everyone.
Teeth whitening strips will have scalloped edges to follow along gum lines, and they'd be tailored to fit your specific gum line pattern.
Who wouldn't appreciate a toothpaste that could help with any side effects that may have arisen through whitening, such as the softening of the tooth enamel or sensitivity? Necessary actives, like fluoride and potassium nitrate, can be found in Sensodyne toothpaste with fluoride and my pending GoSmile professional toothpaste.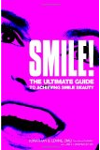 Continue Learning about Teeth Whitening