One way of whitening teeth is by using custom fitted trays made by a dentist. A mold is made of your teeth, and a custom fitted whitening tray is made from this mold. Whitening material is placed into the tray. The tray is worn overnight or for periods of 3-4 hours. Results are generally seen after a couple of weeks.
The best way to whiten teeth is based on several factors. Patients need to be aware that only natural tooth enamel will whiten, therefore existing restorations such as crowns (caps) and bridges, previous white (composite) fillings will not. The patient needs to accept that after teeth whitening (bleaching) the color of these restorations may not match and may need to be redone.

Another factor is if the patient has teeth that are sensitive to hot or cold liquids. The bleaching material may not be tolerated under these conditions. The dentist can offer whitening in a lower concentration if sensitivity is an issue.

A patient can get professional bleaching from a dentist or from over the counter products. Although the ingredients are similar, the concentration is higher and therefore more effective from the dentist. In addition, a dentist will provide custom trays, which allows the whitening material to be in closer contact with the teeth.

The dentist will present two methods; one is a tray made from impressions of the patient's teeth. The patient wears the trays that have bleach placed in by the patient daily. In a week, the dentist evaluates the effect of the whitening.

The other method is a significantly higher concentration of bleach where a patient has the procedure performed at one sitting. A special lamp is used to activate the bleaching material.

My opinion is what I would do for myself. Therefore, I used the take home trays, which I consider safer and more controlled. I did not want such a high concentration of whitening (bleaching) material applied to me. The results will be similar and if a patient has available time, then the trays are what I would suggest.
Most dentists recommend either a combination of in-office and at-home tooth whitening systems or just the at-home systems alone. Both approaches work well, the in-office systems (like laser tooth whitening) will cost more and give your tooth whitening a jump start of a few days. The at-home systems require custom made trays and whitening gels and only requires an impression (mouth mold) of the teeth. These systems cost less, and the whitening will generally take 1-2 weeks. A good candidate for tooth whitening is someone with the common yellow-brown teeth staining common in coffee and tea drinkers and in smokers. 10-15 shades of whitening can be expected.
The best way to whiten teeth today is either through the professional office or a safe, effective over-the-counter product. For the professional whitening, the old tray and gels by the professional gives good results, however the gel does get all over the gums and causes sensitivity and takes hours and hours to get an effect. One of Dr. Oz's top anti-aging products is the GLO Brilliant Personal Teeth Whitening Device. This delivers professional whitening results at home with lower sensitivity. This device uses a mouthpiece with light and heat built into it that accelerates the oxygen release in the peroxide gel and thus more effective whitening. Another good over-the-counter product are the strips, however, results are limited and gums can burn from the high peroxide levels.
There's nothing like white teeth to brighten your appearance. And there are many ways to whiten your teeth depending on your goals. You can get your teeth cleaned at your routine dentist visit to help remove surface stains or yellowing that discolors the teeth. Brushing your teeth regularly with a
whitening toothpaste
may help to keep your teeth white for months after the dental visit. For people whose natural teeth color is not white enough they may use over-the-counter whitening strips or trays, while others can get a professional treatment from the dentist to bleach the dark stains or tooth discolorations.
If your teeth are permanently stained, your dentist has several options to whiten your smile, including the use of crowns or veneers to cover the stained teeth. While whitening your teeth can enhance your good looks, it is also important to control the amounts of foods and drinks that can stain your teeth, including colas, wine, blueberries, tea, and coffee. In addition, some medications such as tetracycline can stain teeth when used in childhood. The usage of tobacco can result in heavy staining.
Talk openly with your dentist
about whitening your teeth, and let your dentist recommend the best measures for your dental health. The best way and safest way to whiten teeth is a professional in-office teeth whitening. Most people are unaware that a form of hydrogen peroxide is the principal ingredient in most teeth whitening systems, both OTC and in-office whitening products. OTC products have a lower concentration of hydrogen peroxide requiring longer time and continued applications than in-office systems, and with generally less optimal results as well. Another important distinction is the exposure of the surrounding oral tissues (gums, cheeks, tongue and palate) to the whitening gel in OTC products that use trays, tapes, vials and brushes over a longer period of time.

In the surpervised dental environment, care is generally taken to cover the exposed gum tissue which is sensitive to the oxidation process- - which lowers the protective antioxidant concentrations that cells in the gum tissue need to stay healthy. In fact, peroxide is an "oxidizer" and releases cell-damaging free radicals that have been identified as a cause of many diseases.

Professional in-office teeth whitening utilizes a concentrated whitening gel applied directly to the teeth only and the procedure is over usually with an hour or so after several applications by the dental technician in that time. Our office utilizes the application of a "restorative" antioxidant gum mask applied for several minutes to the gums after the whitening procedure is completed.
If you want to whiten your teeth, you have several options:
In-office whitening: Fastest and strongest effects with 10 shades lighter, but costs $500 to $1,200.
Brush-ons: Best over-the-counter method. You can see results four shades lighter. These get the back teeth better than the strips.
Strips: You can get four to six shades lighter, but only on front six teeth.
Tray-and-gels (in-office or OTC): It's an older technology and has potential for gum irritation, so it's best to do with a doctor. At home, there's the temptation to abuse it, which can lead to tooth sensitivity.
Whitening Toothpastes: An everyday experience, these toothpastes remove stains from teeth by polishing or chemical removal.
The ideal combo: If you can afford it, use an in-office whitening, then follow up with brush-ons, and toothpastes. Studies have shown that repetitive whitening at safe, low concentrations of the active ingredients gives longer-lasting results. Just be sure not to do it more than once every two weeks or you'll thin the enamel (home whitening strips don't appear to harm enamel). A simple five-minute fluoride treatment before bleaching will allow the teeth to fully recover by two weeks.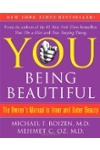 Continue Learning about Teeth Whitening