As soon as you see your new whiter teeth, you'll be hit with what I call "The WOW" experience. Your teeth will now have become as many as 12 shades whiter, so you won't be able to stop checking them out in the mirror. You'll feel like a new person. It is a great high.

But, within a few days, you'll most likely see the whiteness fade somewhat. You can minimize this regression, though. Out-of-office whitening (the do-it-yourself follow-up work) means more contact time of the active ingredients (hydrogen peroxide) on the teeth, and that will subdue regression.

Your dentist might send you home with a tray-and-gel system to use twice a day for three to seven days. Any longer wearing time will cause sensitivity, so its use should be limited -- and monitored.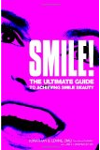 To maintain your teeth after whitening you should see your dentist regularly. Good brushing and flossing will help prevent plaque and tartar from forming on your teeth which will make them appear darker. Try to avoid foods and liquids that will stain your teeth such as coffee, tea, and fruit juices. Avoid smoking as this stains the teeth. Any stain that does accumulate on your teeth can be diagnosed by your dentist and removed by your dental hygienist or dentist. Once you have achieved the desired color for your teeth, your dentist can advise you as to how to maintain your whitened teeth with periodic whitening sessions.
To keep your teeth white:
Avoid foods that can stain the teeth (coffee, tea, red wine, dark grape juice, colas, spaghetti sauces etc.)
Brush twice a day and floss once a day -- you may want to use a whitening toothpaste, but make sure your toothbrush has soft or extra-soft bristles.
See your dentist for professional cleanings
Continue Learning about Teeth Whitening