Your dentist will do a clinical (hands-on) and radiographic (x-ray) evaluation of your teeth to determine their condition or composition. Multiple teeth that have had numerous fillings, crowns, and other teeth that have decay may indicate that a person is overly susceptible to tooth decay (has soft teeth). Changes in diet, improvements in oral hygiene, the use of fluoride, and more frequent trips to the dentist can all decrease the need for dental treatment for those with "soft teeth".
Your dentist assesses your teeth composition in several ways. He looks at how your teeth look in relationship to your smile. For instance, when you smile, do you show all the way back to the molars or just past your canines?
When you smile, is it:
high, showing the whole tooth and some gum?
medium, showing two-thirds of the tooth?
low, showing only the lower edge of the tooth?
How convex or concave is your smile's arch?
How many teeth can you see when you smile full? 6, 8 or 10?
Does your midline skew to the left? Right? Or is it straight?
Are your central teeth standing straight? Or do they lean slightly (or not so slightly) to the left or right?
Are there any small open areas near where your teeth and gum meet?
Phonetic issues: Do you have any type of lisp when you speak? If you do, your teeth alignment could be exacerbating it!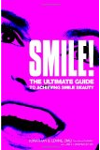 Continue Learning about Teeth Basics