One of the most important things you can do for your teeth is strengthen them. Since teeth are vulnerable to demineralization when acid levels are high, ideally they should be re-mineralized. Alkalinizing foods and saliva can only fortify teeth to a certain extent. But you can get extra help from certain nutrients like calcium, magnesium and phosphorus -- they're especially helpful in re-mineralizing tooth enamel, which strengthens it against plaque. Also, look for toothpastes that have the ability to re-mineralize through ingredients like calcium and phosphates.

One of the newest strengtheners for tooth re-mineralization is a compound made up of calcium, phosphorus, silica and sodium that strengthened millions of bone fractures. Taking the knowledge that bones and teeth are of similar makeup (and therefore might be strengthened similarly) led to the creation of NovaMin. When NovaMin comes into contact with water or saliva, it instantly releases billions of mineral ions that aid in the natural tooth re-mineralization process.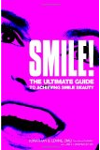 The best way to keep your teeth strong is to brush twice a day with a toothpaste that contains fluoride and to floss every day. A mouthwash containing fluoride also can strengthen your teeth by helping to prevent tooth decay. If your dentist deems it necessary he or she can give you professional fluoride treatments by applying fluoride to your teeth in the form of a gel, foam, or varnish. The fluoride used for these treatments is stronger than that in over-the-counter products.
Continue Learning about Teeth Basics