I am certain that at least one must exist, but the overwhelming majority of evidence supports the beneficial effects of green tea, specifically the substances called catechins. Catechins, the major polyphenolic compounds in green tea, exert many heart healthy/protective effects including antioxidant, anti-hypertensive, anti-inflammatory, anti-proliferative, anti-thrombogenic, and lipid lowering effects. As an antioxidant, green tea catechins (GTC) can scavenge free radicals, preventing them from harming arteries and other structures. They may also act in a way to reduce the production of free radicals in the first place. GTC inhibit the key enzymes involved in lipid production and reduce intestinal lipid absorption, improving blood lipid profiles. GTC have shown the ability to prevent vascular inflammation, interfering with the progression of plaque formation. The anti-inflammatory activities of GTC may be due to their suppression of leukocyte adhesion to vascular walls and inhibition of cytokine production in endothelial cells and inflammatory cells. Additionally, GTC suppress platelet adhesion, inhibiting clot formation. In all, the evidence in support of the cardiac and systemic benefits of Green Tea is quite impressive.
Continue Learning about Tea & Health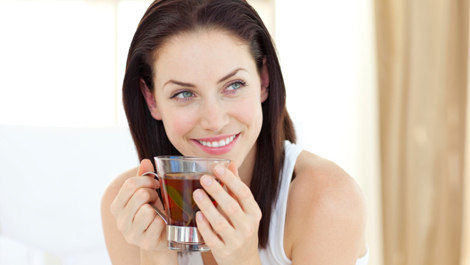 Drinking tea offers many health benefits. Learn more from our experts about tea.