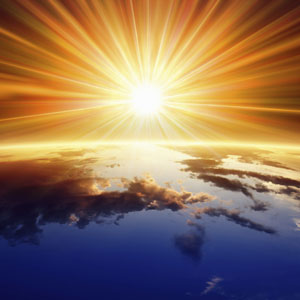 The ultraviolet (UV) index tells you how much UV radiation, the part of the sun's light that causes a sunburn, is in your environment on a given day. The UV index uses a scale of 1 to 11+ and breaks down like this:

1 = low risk of sunburn
3 to 5 = moderate risk
6 to 8 = high risk
11+ = extremely high risk

Getting too much UV radiation can burn your skin and raise your risk of skin cancer. You can protect yourself by wearing a high SPF sunscreen and protective clothing, and by staying out of the sun on high-UV days.