Being organized is meant to make your life easier and more efficient, so keeping a daily planner and practicing good time management are tools that can help combat stress. Watch psychiatrist Sue Varma, MD, explain how organization can reduce anxiety.
"Less mess equals less stress" is the theory behind organizing your environment and your life in order to effectively combat stress. If your finances are organized you do not have the stress of not knowing if all of your bills have gotten paid on time or if your account balance is correct. If your closets are organized, then you are not made late for work by searching for that missing blouse or tie. If you organize a schedule for vehicle maintenance, then you do not need to experience the unique stress of having your car stall in the far left lane of the freeway, in rush hour traffic. There is enough stress inherent in daily life over which we do not have control. Anything that is in your control to do, which would help you to minimize or alleviate unnecessary stress, will definitely assist you in combating stress. Organizing your environment and your life is something over which you have control.
Being surrounded by clutter and disorganization causes stress. When you can't find your keys or a report you wrote, this causes you to release stress hormones. Producing more cortisol, a stress hormone, escalates the problem causing irritation, stress and memory loss. Tackle one disorganized place at a time, such as your closet or basement, and begin to see how combating the clutter reduces your stress.
Part of what makes life so stressful is uncertainty. It's why heavy traffic, computer crashes, and customer-service reps who could care less about customers are so #@&!-ing frustrating. Because so much of life is unpredictable, it helps to maintain a regular schedule and track all your responsibilities that lie ahead. Better to clutter a piece of paper with a to-do list than to clutter your brain with how-will-I-do-it-all worries. While you're at it, the other thing you can do with your pen is a nightly gratitude journal. Write down one or more things every day that you appreciate. The action helps puts your stressors in perspective.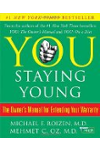 Have you ever just stopped for a moment and looked around your room or your house to see what surrounds you? Are you surrounded by piles of endless bills or laundry? When you look around do you see items that bring you joy? Things you really love? Do you treat your home as a dumping ground of baggage after a long day? Look around and observe what you allow in past your front door.
Now, as you observe what's around you, taking note of each item, how does your physical body respond? Do you become tense or overwhelmed? If so, these are great indicators that you are in a battle of clutter and the clutter is winning! Our nervous systems respond to stressful environments by going into fight or flight mode. Often, when you look around at the external environment and see clutter surrounding you, it's a great indicator that you have major clutter going on internally as well.
Notice the adjectives you use to describe the clutter externally around you. Those often are the exact same emotions or adjectives you are feeling about yourself or your life on the inside! When we physically start taking action and remove clutter from our environment one item at a time, it's as if we gain insight into our emotions and can begin to discover the clarity and space to find empowerment in our lives.
Clearing clutter also makes room for abundant situations to flow into our lives. The more we release, the more we receive. I like to define clutter as stagnant energy. Can you feel the energetic difference of walking into a clutter filled, piles everywhere, with nowhere to walk room vs. a spacious, organized, with your favorite items around room? One of my favorite rules for clearing clutter is if it's not an item that's your absolute favorite, or an item that inspires you in some way or aids in bringing out the best of you, then let it go! By only surrounding yourself with items that feel great and authentic to you will help you choose more similar situations and people in your life that allow the same qualities of feeling great and authenticity for your future!
So open up the windows, let the fresh air pour into your room and your soul, and get to detoxing! With the physical clutter and also the emotional baggage! I promise you feel less stressed by the end of it and breathing more easily saying "ahhh now This is Home!" Enjoy! Please feel free to contact me on my page for more tips on letting go of stagnant energy! I look forward to connecting with you!
Continue Learning about Stress