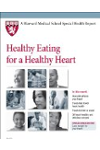 The American Heart Association urges all people to limit their daily sodium intake to no more than 1500 milligrams a day. This is especially valuable for people who have had heart attacks.
A 1/2 teaspoon of salt is 1200 milligrams of sodium, so it is best to avoid adding any salt to foods.
Use spices and herbs to flavor foods and ditch the saltshaker. You can also lower sodium by reducing the use of processed and packaged foods. These include:
frozen entrees
luncheon meats
canned meat and fish
processed cheeses
prepared rice or pasta mixes
canned soups
salted snack foods
Also, read labels on pickles, salad dressings, olives, soy sauce and barbecue sauce.