In the beginning, your baby will be in a constant sleep-eat cycle. Nevertheless, it's important to give him clues about when it's night and when it's day, even when he's sleeping.
When he naps during the day, go about your business, keep lights on, and don't go crazy dampening background noise. At night, even when you're feeding, provide as little stimulation as possible—no music, no books, no talking, and no tickling, and dim the lights (use red or blue—those wavelengths are not perceived by your or your baby's brain as daylight). Essentially, make nighttime feedings as boring as possible, so that it encourages your baby to go back to sleep, rather than to seek entertainment.
Ultimately, sleep is really a habit, and if you can teach your child the difference between night and day—and when it's okay to be aroused and when it's not—you're setting yourself up for good sleep experiences.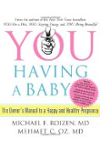 Your baby's internal clock isn't completely "set" at birth. That's why many newborn babies wake so often at night—and sleep through the day. After the first few months (the exact time varies), babies will tend to sleep more at night, and stay awake longer during the day. After 3 to 4 months of age, you can gently encourage baby to stay awake more during daytime hours, and setting regular nap and bedtimes will help. You can start talking to even very young babies about how "when it's dark outside, we sleep." Over time, baby will start to understand—and you'll all be getting more sleep!
Continue Learning about Sleeping & Napping In Babies