If you have a dry skin, you need to look for the following ingredients in your skin care product:
Cleanser:
Polysorbate 85 or 60
Cocmidopropyl Betaine
Cleanser and Moisturizer:
Emollients such as:
Shea or cocoa butter
Lanolin
Petrolatum
Paraffin
Beeswax
Squalene
Coconut, jojoba, sesame, almond, and other plant oils
Cetyl alcohol
Olive oil (oleic acid)
Triethylhexanoin
Humectants such as:
Glycerin
Propylene glycol
Sorbitol
Sodium PCA
Hyaluronic acid
Allantoin
Urea
Moisturizing additives (in the delivery system):
Stearic acid
Cetearyl alcohol
Caprylic triglyceride
Butylene glycol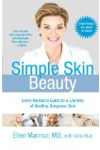 If your skin is dry, a moisturizer that contains petrolatum or lanolin should help; these ingredients help trap moisture in the skin. If your skin is very dry, look for moisturizers containing urea or lactic acid. These ingredients help the skin retain water. Ask your dermatologist whether an ointment, cream, lotion or oil is better for you. Be sure to use the product several times throughout the day.

Continue Learning about Skin Disorders