During intercourse, the vaginal walls make fluids that let the partner's penis slide with just the right amount of friction. Together with the sights, sounds, and smells of sex, the stimulation to the clitoris, labia, and breasts all build up a crescendo of intense physical sensation. This is about the time when the woman's brain tells her vagina and nearby muscles to contract. Why? To bring his penis in deeper and increase the chance of his sperm hitting its target - the egg. In the process, some women even ejaculate. During orgasm, the uterus dips in the vagina like an anteater and sucks up the semen to further increase the chance of fertilization. The female orgasm also causes hormones to increase contractions in the uterus and help move semen into the uterus (women who orgasm between 1 minute before and 45 minutes after their partner's ejaculation have a higher tendency to retain sperm compared to those who don't have an orgasm).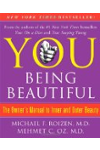 Continue Learning about Orgasm

What is an orgasm? An orgasm is a release of built-up sexual tension and a source of sexual pleasure for both men and women. For women, the vagina and clitoris become engorged with blood, leading to contractions of the vagina. For ...
men, blood flow causes the penis to become erect, usually causing the release of semen at the point of climax. Orgasms are experienced differently by different people, depending on the type of stimulation used, such as masturbation, clitoral stimulation, a sense of intimacy with a partner and other factors. Learn more about orgasms with expert advice from Sharecare.
More