Sure, chocolate has long been considered the consummate love drug, because the ingredients have a feel-good effect. One study even shows that caffeine (which is also found in many types of chocolate) may have a positive effect on female libido. So sharing some chocolate can heat things up. But there are other things you can put in your mouth that will rev up your sex life as well.
For men, certain foods can help strengthen the sperm. If your goal is to consummate your attraction with reproduction, then you should add these foods to your fertility arsenal: Garlic, which is nature's Viagra because it helps improve blood flow by increasing a gas called nitric oxide. You can also supplement yourself with zinc, selenium, folic acid, and vitamins C and E, which have been shown to increase sperm count. But most important is DHA Omega 3 fats - the active ingredient in fish oil that can be obtained in even more purified form from the algae they eat.
The below sex-slanted shopping list will spice up your bedroom as well as your kitchen. There's little science proving the below benefits, but anecdotal reports keep recurring enough to probably have some validity:
Apples (will sweeten breath)
Asparagus (rich in Vitamin E, which helps hormone building)
Bananas (contain the bromelain, which is believed to improve male libido)
Cabbage (increases bloodflow)
Celery (contains androsterone, a hormone released by male sweat that turns women on)
Figs (high in amino acids to increase libido)
Garlic (contains allicin, an ingredient that increases blood flow to the sexual organs)
Nutmeg (significantly increases sexual activity in rats)
Oysters (high in zinc which helps produce testosterone)
Wild yams (may increase genital sensitivity)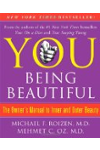 Continue Learning about Sex Drive (Libido)

Medical problems, stress and aging are just some of things that can lead to problems with sex drive, or libido. Female sexual problems are very different from male sexual problems (including penis disorders), but both men and wome...
n are influenced by hormonal changes that could affect their interest in sex. Your doctor can help diagnose low libido and work with you and your partner to determine the cause. Learn more about ways to improve sex drive with expert advice from Sharecare.
More