Breast and nipple stimulation is most intense when started off slow with gentle pressure, building up as the excitement level increases. Breasts can increase about 25-30% when a woman becomes sexually aroused, and as the stimulation continues, more intense pressure can be tolerated. The increased blood flow to the breasts during stimulation also accounts for the pleasure of movement with the motion of intercourse. So we see how the breasts are a pathway to pleasure to be savored and experimented with, providing women with stronger orgasms, and wonderful feelings of whole-body involvement in their sexual experience.
Continue Learning about Sex and Relationships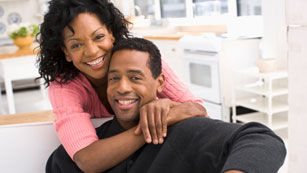 A healthy sex life and strong relationships contribute to your physical and mental health in many ways, from keeping you fit and youthful to helping you live a longer, happier life.