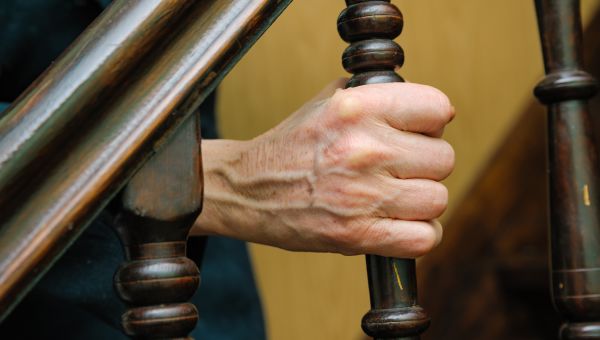 Falling in love, falling asleep, falling into place—sometimes the idea of falling is, as Martha Stewart often says, "a very good thing." But for over 33% of folks 65 and older who fall each year, it can cause big trouble—for example, almost all hip breaks are from falls and 20% of people who break their hip die within a year of the injury.
The most common reasons for falls are weak leg muscles; problems with gait, caused perhaps by arthritis or foot and back problems; and dizziness when standing, triggered by high or low blood pressure, inner ear or neurological problems and medication reactions can trigger that. Impaired vision can also contribute.
Fortunately, if you're one of the 35 million North American seniors with a balance problem, there's a lot you (or your loved ones) can do to prevent falls.
Half of all falls take place at home, so do a house check. Remove or correct any hazards, such as loose area rugs and uneven floors; upgrade lighting to eliminate dark corners or poorly lit stairs; put hand rails on stairs, and ID trouble areas in the bathroom.
Improve your balance. Develop a muscle-strengthening exercise routine (it can be chair-based), start walking 30 minutes a day, play ping pong, or practice Tai Chi.
Talk to your doctor about your medications—and side effects that may make you wobbly. You may want to adjust or change meds.
And take care using walkers or wheelchairs, especially getting in or out of them.
Related: Find out if an older adult is at risk of falling and get personalized advice for preventing falls.
Medically reviewed in January 2020.