One of the trace minerals needed by our bodies, selenium largely comes from foods like garlic that absorb selenium from the soil (many fish like cod, herring, mackerel, and sardines, and Brazil nuts also have it). One study showed a 50-percent reduction in cancer deaths among individuals who took 100 micrograms of selenium twice a day.

Though there's still more research to be done, it appears that taking selenium supplements may help reduce incidences of cancer–but don't exceed 1,000 micrograms a day because you'll put yourself at risk of selenium toxicity.

We wish we knew how selenium imparted these benefits, but researchers speculate that it helps power one of the main sanitation systems in your body that removes or detoxifies harmful chemicals.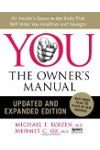 Continue Learning about Selenium