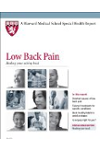 Common "home remedies" for sciatica include:
Losing excess weight
Applying ice
Stretching and exercising, with the goal of strengthening the muscles of the abdomen and low back
Avoiding sitting too long, especially on a hard surface
Changing your mattress to one that is firmer and more supportive
Massage
Yoga
Avoid staying in bed too long. Prolonged best rest is unhelpful and may even make things worse.
Standard medical approaches to treatment include:
Rest, balanced with stretching and exercise (often with a physical therapist)
Pain relievers, such as ibuprofen, naproxen or acetaminophen
Drugs for nerve pain, such as amitriptyline (Elavil) or gabapentin (Neurontin)
Injections of corticosteroids near the area of the compressed nerve
Surgery to repair a slipped disc or to decompress spinal stenosis (though surgery is generally considered a treatment of last resort and only in cases in which a surgically correctable abnormality is present)
If you are bothered by sciatica, talk to your doctor about your treatment options, including home remedies.