Here are simple parenting practices that help children see themselves as valuable human beings so you can nurture the unconditional love and respect of your child:
Give love with no strings attached. No child should have to earn our respect and love; it should be guaranteed with birth. Unconditional love is about loving your kids with no strings attached. It is the kind of love that says: "I'll never stop loving you no matter what you do." Of course, that doesn't mean we're going to necessarily approve all of our children's behaviors. In some cases when our kids' actions are inappropriate we may need to respond with clear and often passionate correction. But our kids know we'll always be there for them-no matter what-and that's the kind of love our kids need if they are to feel they are genuinely respected and valued. Make sure you give your child love that is unconditional and guaranteed so no matter what he knows you love him.
Listen attentively and respectfully. If there is one common finding from countless different studies it is that kids say they wish their parents would listen-really listen-to them. Attentive listening is a wonderful way to convey respect. When your child talks, stop everything and focus completely so that she feels you really value her opinions and want to hear her thoughts. Stop what you're doing and give your child your full presence for the brief time. Adolescent boys are often threatened by eye contact, so try sitting side to side.
Communicate respect with your whole body, not just with your words. Most of the time our kids aren't listening to our words nearly as much as they are watching our posture, gestures, and facial expressions and hearing the tone of our voice. So make sure your whole body is communicating respect when you talk to your child. You may say, "I want to hear your ideas," but if your child sees you shrug your shoulders, raise your eye brows, smirk your mouth, or roll your eyes, he is likely to pick up a whole different meaning. I've yet to meet parents who want their kids to think they aren't interested in their ideas or don't respect their kids' feelings. Yet those are the messages children pick up, all because of how parents react when their children talk.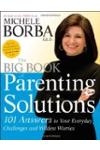 Continue Learning about School Age Child Emotional Health