To avoid bicycle accidents, remember these simple rules of the road to follow:
Ride on the right side of the road -- with the traffic flow, not against it.
Obey traffic signs and signals just as if you were driving a car.
Use correct hand signals.
Stop at all stop signs and red lights.
Stop and look both ways before entering a street.
Wear reflective (not just light-colored) clothing at dawn, dusk and night. You want cars to be able to easily spot you. And make sure that the bike has a front headlight and a rear red reflector or flashing red light.
This content orignally appeared on doctoroz.com.
Avoid getting hit in the first place by practicing good bicycle safety.
Wear bright colors with reflective bands.
Light up: Use a front headlight, even during the day. A bright white light with a flashing mode makes you more visible. A rear light, especially with a flashing mode, will alert motorists who might otherwise not see you.
Signal your turns!
If you cannot make eye contact with a driver: Wave your arm or use a loud horn to get the driver's attention. Slow down so you are able to stop if necessary.
Don't ride against the traffic. Ride in the same direction with the traffic.
Get a mirror and use it.
Wear a helmet! This will help protect your head from injury if an accident occurs.
Prior to your next ride, perform routine inspections on your bicycle.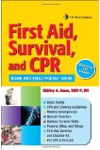 More About this Book
First Aid, Survival, and CPR: Home and Field Pocket Guide
Be prepared for first aid care and survival in any setting-at home, on the road, outdoors, while boating, hiking, or camping. From performing CPR on an adult, child, or infant to dealing with bleeding and shock, cuts and broken bones, heart attacks, emergency childbirth, poisoning, drowning, scuba diving mishaps, wilderness survival, and natural disasters such as tornadoes, wildfires, floods, and earthquakes. This portable, waterproof guide helps you quickly find the information you need to develop a plan of action for assessing and treating all kinds of first aid and survival emergencies. A special feature includes pet safety describing how to assemble a pet first aid kit, performing CPR on a dog and cat, and keeping pets safe during natural disasters. Keep a copy in your home, car, boat, camper, or backpack and be "ready" when emergencies occur.
Like your car, your bike helps you stay safest when it's in top working order. Have it tuned-up regularly and make sure that you have good tires, that the brakes work, and, of course, that the bike fits you properly. Try to ride on bike paths and avoid roads with heavy traffic. While both having a dog and going for a bike ride keep you young, don't bike with Fido's leash tied to your bike -- that can increase the risk of a crash. Wear reflective clothing when riding on roads having automobile traffic, especially at night, and have reflectors or lights on the bike itself. You might even get a light for the back of your bike.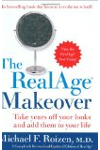 Continue Learning about Safety & Preparedness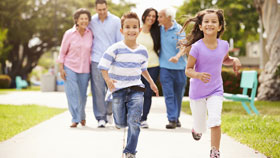 From learning how to keep household toxins away from your toddlers to feeding your family safe foods and ensuring your teens have the right sports equipment, it can be challenging to keep up with all the ways you need to keep your ...
family safe. Get tips on these and a host of other safety and preparedness issues from our experts.
More