Rheumatoid arthritis is a disease that causes pain and swelling in the joints. Often the feet and hands are most affected. Other symptoms include fever and exhaustion. Joints become painful and stiff and may become permanently damaged over time. Rheumatoid arthritis is an autoimmune disorder, and its cause is unknown.
Rheumatoid arthritis, one of the types of arthritis, is a metabolic disease and involves inflammation of membranes around the joints; it can afflict children and young adults, and it can be a serious, even crippling, disease.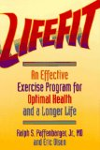 Rheumatoid arthritis (RA) is a chronic and potentially debilitating inflammatory disease that causes pain, swelling, stiffness, and loss of function in the joints. This autoimmune disease occurs when the body's immune system attacks and damages the joints and, sometimes, other organs.
Rheumatoid arthritis usually begins between age 30 and age 60, but can begin anytime. It tends to affect hands and feet first, but can affect any joints. Joint symptoms include pain, stiffness, heat, redness, tenderness and erosion of bones in affected joints for bone symptoms. Pain symmetry usually occurs in joints on both sides of the body (e.g., both wrists or both ankles). Blood test results include detection of inflammation and anemia.
Rheumatoid arthritis is an autoimmune disease. The body basically thinks that the joint lining is a "foriegn body" and tries to reject it by releasing an inflammatory cascade. No one really knows why the body does this and there in no genetic predisposition. So basically there is inflammation in the joints. It really like to involve the knuckles of the hand, but can involve any joint and the spine It also has a systemic effect as well causing fatigue and other symptoms.
Rheumatoid arthritis is one of the most common types of arthritis. It is a chronic inflammatory condition that is characterized by prolonged morning stiffness as well as painful and swollen joints. The hands, feet, knees, elbows and shoulders are commonly affected. Other less common areas of involvement are the hips, ankles and cervical spine. Diagnosis is based on a history, physical exam, lab and radiographic evaluation. History often includes complaints of prolonged morning stiffness and joint pain lasting typically at least 6 weeks. Physical exam will demonstrate swollen joints. Lab is characterized by elevated measures of inflammation such as the sed rate and c reactive protein. Imaging may confirm joint space narrowing or erosions in the bone. Diet may play a role in controlling disease symptoms but studies are lacking. Rarely, internal organ involvement may occur. When this does happen, common areas of involvement are the lung manifested by scarring and inflammation of the lacrimal and salivary glands causing dryness of the eyes and mouth.
Rheumatoid arthritis can affect you whether you're young or old. Watch this video to discover how rheumatoid arthritis can destroy muscles and joints and where to find treatment.
Rheumatoid arthritis (RA) is a chronic inflammatory condition that affects the entire body, but especially the joints. The joints typically involved are those in the hands, feet, wrists, ankles, and knees.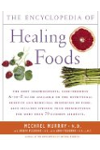 More About this Book
Encyclopedia of Healing Foods
From the bestselling authors of The Encyclopedia of Natural Medicine, the most comprehensive and practical guide available to the nutritional benefits and medicinal properties of virtually everything...
Rheumatoid arthritis occurs when the immune system goes haywire and in, an inflammatory reaction, attacks the linings of the joints. This type of arthritis causes pain, swelling, and stiffness in the joints of the hands, wrists, elbows, shoulders, knees, ankles, and feet. The exact trigger, whether a virus, an inherited gene or other cause, is not known. But once the inflammatory reaction starts, the lymphocytes (one variety of the body's white blood cells) cause the release of cytokines, messengers that trigger more inflammation and destruction. These reactions happen in the joints but can spill over to other areas of the body.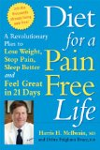 The Centers for Disease Control and Prevention (CDC) defines rheumatoid arthritis (RA) as a systemic inflammatory disease. It usually affects multiple joints in a symmetrical pattern. Pain, swelling and redness are common joint manifestations.
RA is believed to be caused by a faulty immune response, which causes the body to attack the synovial membrane in the joints. The disease can occur at any age.
There is no cure for RA. Good self-management, including exercise and dietary modification, are known to reduce pain and disability in many cases. There is some evidence that smoking increases the risk of developing RA.
According to CDC, natural history studies of the disease show that in 20% of cases people have a single episode of RA, which lasts about two years and does not recur. In 70% of cases, the disease will fluctuate, coming and going throughout a patient's lifetime. Only 10% of cases are progressive and unrelenting.
Continue Learning about Rheumatoid Arthritis