Cats are the most common pets in American households and cat dander is the most common cause of asthma. Dander does not come from hair or skin itself, but comes from a protein produced by sweat glands. As cats lick their fur, they coat themselves with a fine layer of cat dander, which dries and floats off into the air, producing the cloud of allergens that constantly envelops most cats. Cat-dander allergens can remain airborne for long periods of time. They are also very sticky and cling to wall surfaces and clothing. When a pet owner's clothing touches clothing of non-pet owners -- in a schoolroom coat closet, for example -- allergens move from one to another and are carried back to homes with no cats.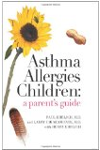 More About this Book
Asthma Allergies Children: A Parent's Guide
Asthma and allergies are at epidemic proportions. It doesn't have to be that way. Two experienced pediatric allergists tell everything a conscientious parent needs to know about these conditions,...
Continue Learning about Respiratory Allergies