What are some ways to relax at home?
Relaxing at home can sometimes feel impossible. There is always something tugging at you to get done. But your home should be a sanctuary, too. You don't have to set up an altar and burn incense either (although that could be a nice touch). While some relaxation methods require the help of a practitioner, many techniques can be easily performed at home. Meditation, guided imagery, deep breathing, and yoga can unfurl a tightly wound day (see Stress Free Now at 360-5.com).
Follow these steps for relaxation:

1. Set aside a period of about 15 to 20 minutes each day, and remove any outside distractions that can disrupt your concentration. Take the telephone off the hook or let your voicemail respond to incoming calls.

2. Recline comfortably on a bed, sofa, or floor so that your entire body is supported. Use a pillow or cushion under your head if this helps.

3. Remain calm and still. Focus your thoughts on the immediate moment and try to imagine that every muscle in your body is becoming loose, relaxed, and free of any excess tension.

4. Concentrate on making your breathing slow and even, breathing in a rhythmic fashion. As you exhale each breath, picture your muscles becoming even more relaxed, as if you are breathing the tension away.

5. At the end of time period, focus on your relaxed state and notice whether any muscles that felt tight and tense initially now feel loose and relaxed.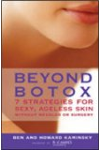 Both kids and parents have difficulty paying attention when they are stressed out. The more stress you feel, the more difficult it will be to concentrate. Simply put, your attention is wasted on the frittering away of focus as it is drained by low-level chronic anxiety and overwhelm. The best preventative medicine for reducing stress and preventing emotional blowouts is training in relaxation. You can make this practice a fun game for the whole family by having each family member create their own individualized Relaxation Station.
You can think of it like a "progressive" party, where family members go through each room of the house and get to experience a different form of relaxation. You could also explain it to your kids as sort of like a haunted house, except you go through and get calmed down rather than scared. Just as in a haunted house where those who are creating it try to design the scariest surprises, you and your family should knock yourselves out trying to design the most powerful relaxation strategies. Some suggestions of elements that promote powerful relaxation include:
Focus on breathing or deep breathing.
Repeat calming statements.
Listen to calming music or soothing noises (the ocean, a fountain, and so on).
Offer suggestions to feel warm and relaxed (for example, imagine sitting by a toasty fire).
Try some stretching exercises.
Engage in some downright silliness and laugh your head off.
There are no limits to what you can create or what activities you and your family can design to promote healthy stress reduction. These skills will promote physical and mental health across the life span.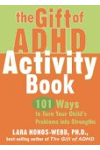 Continue Learning about Relaxation Therapy
Relaxation techniques allow us to release tension and focus the energy of our mind and body.