Why is a firm handshake important?
One of the most common ways touch is used to communicate is through the handshake. At its most basic level, the handshake communicates trust, goodwill, or agreement with a common decision. A firm handshake conveys confidence, but one that is too firm can seem threatening, while person with a dead-fish handshake can appear ineffectual. A handshake that uses two hands or extends to the elbow can convey care or condolence. But we also use tons of other "touching" signals - a pat on the back to show support, or a stroke of the arm to show sexual interest.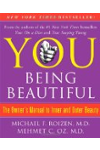 Continue Learning about Relationships and Family
Relationships and family are at the center of human life, and they can have a huge influence on your health. Having good friendships and family support eases stress, helps you avoid mental illness, and gives you energy and courage ...
for living a healthier life. Relationships start when you give someone else your time and attention. If you find yourself isolated, the best thing to do is reach out through community activities or family connections. Finding ways to help others will make you feel better, and then pay off later when you need support. Good health means caring for yourself, which is infinitely easier to do when other people are also caring for you. If your relationships are in trouble, take steps to resolve the conflict through communication or seeking counseling. The payoff is greater well-being for all involved.
More