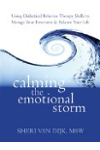 Here are 10 tips for improving relationships:
Remember that one of the primary goals most of us have in life is to have other people care about us; needing other people in our lives is part of what makes us human. When you're putting yourself out there and meeting new people, it can help if you remember that the people you're meeting are probably nervous too.
While it's important to work out the big problems in your relationships when they arise, it's even more important to take good care of your relationships on an ongoing basis (like regular maintenance on your car) to prevent the relationship from ending.
Not all relationships are salvageable. Take an inventory of the relationships you have in your life and think about how healthy they are. Sometimes we need to end unhealthy relationships when our attempts at making them more positive aren't successful.
Even when you're being assertive, it's important to remember that there are no guarantees that you'll get what you want; acting skillfully will only make it more likely that you'll achieve your goals.
Everyone has the right to say no to unwanted requests, and you don't even have to give a reason!
Being assertive is very different from being aggressive. If you're used to being more passive, you may feel like you're being aggressive when you start practicing assertiveness, but remember, being assertive is about treating both yourself and the other person with respect.
We all learn our communication styles from somewhere, so don't judge yourself if you're an aggressive, passive, or passive-aggressive person. Simply accept it, and work on making some healthy changes in the way you interact with others.
The relationships we have in our lives influence how we feel; it's important to work toward having positive, healthy people around us on a regular basis.
Work toward having a balance in your relationships so that sometimes you're putting your own needs first. This isn't selfish; it's self-care and will benefit the relationship in the long run.
Being mindful when communicating with others will benefit your relationships. People notice when you're present and really engaged in your interactions with them.