We can develop and maintain social connections in many ways. Involvements in church, volunteer activities, social clubs, continuing education, and other community service all help us connect with others.

Activity itself can become a means of staying connected. Physical activity of any kind, particularly in the context of a club, team, or other group situation, can be an effective strategy for connecting with others, and as we get older, sports can become increasingly important as a means of preserving social connectedness.

Although the notion of the "loneliness of the long distance runner" has become firmly fixed in our cultural mythology, you don't have to be alone when you run -- or walk, swim, cycle, or whatever -- unless you want to. Take advantage of running or walking clubs, masters swim teams, aerobics classes, the tennis courts, or Sunday morning cycling tours to make and preserve contacts with others. Take activity classes at the local Y or rec center. Or simply call a few friends and ask them to join you on the walking trails.

Next, get involved in volunteer efforts around your chosen activities. Volunteer to pass out water at local fun runs, for example, or to help organize weekend bike rides. Such involvements bring you in contact with men and women of all ages, backgrounds, and occupations, who are nonetheless united in their healthy-mindedness. This unity of spirit creates for many a safe place, a community in which to meet and talk with others, conversation from which friendships and social networks grow.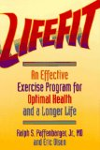 Continue Learning about Relationships and Family