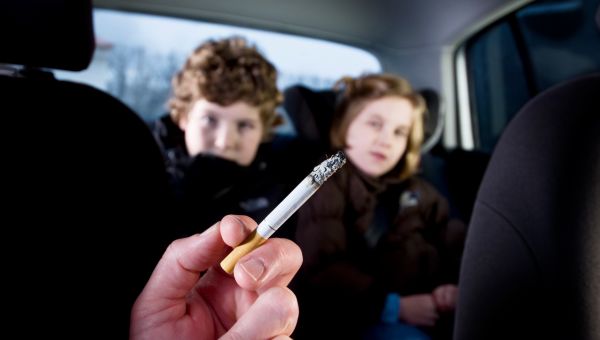 Smokey the Bear, Smokey Robinson, Smokey and the Bandit—these smoky icons may be a few generations past their prime, but their impact on pop culture still survives. Unfortunately, so does second- and third-hand smoke.
Related: How Secondhand Smoke Affects Children
Research shows that even if a woman never smoked, lifetime exposure to secondhand smoke (childhood exposure for 10-plus years, adult home exposure for 20-plus years, adult work exposure 10-plus years) increases her risk of miscarriage, stillbirth or a tubal ectopic pregnancy. This just adds to the long list of secondhand smoke's repercussions: heart disease, stroke and lung cancer in adults, and asthma, respiratory and ear infections, and even SIDS in children.
Secondhand smoke becomes third-hand when it permeates fabric, carpets—even wallboard and paint. Kids ingest it from putting contaminated objects, or their hands, into their mouth. This "smoke" damages their DNA and increases cancer risk.
How can you protect yourself and your children from the risks of second and third-hand smoke? Insist on a smoke-free environment at home (if you use marijuana, try edible forms). Have to convince your partner? Fight this battle with love, but fight it and win.
Related: Why You Should Quit Smoking
If you live in one of the 12 states without smoke-free workplaces and/or restaurants e-mail your state representatives and complain about this serious public health issue!
If your home is polluted with second or thirdhand smoke, wash all fabric, carpets and upholstery, your child's furniture, stuffed animals and toys, and repaint.
If neighbors' smoke drifts into your residence (adjacent apartments are other sources), talk with them about finding a solution. Everyone deserves a smoke-free environment!
Related: How Much Does Smoking Cost Society?
Medically reviewed in July 2019.