Recovering from a loss of control is a learned behavior. Typically, the physical feelings of fullness, bloating and discomfort added to the mental feelings of loss of hope, dissapointment in the poor choice(s) and regret from the action can lead you down the road to an additional poor choice.

I find that empowering people with correct information and a realistic mindset is helpful. A priority is to understand that one bad meal or bad day can make you FEEL bad about yourself and sap your energy and simply make you feel physically awful. However, it WILL NOT cause long-term weight gain or prevent you from reaching specific health and wellness goals. People tend to struggle with this and that is where much of the issue resides.

The next thing I suggest is to develop a mantra–something like "Make your NEXT best choice" or "Get right back on track." When you speak positively to yourself about your future, you do not dwell on your recent past. You did it. Accept it and move on to what's next.

Physically, get out for a walk to increase activity and boost your energy. DO NOT use movement or exercise as a punishment for poor eating, but as a way to help you feel better quicker. Drink your water and set a small, short-term goal that you know you can reach to build positive momentum back.

One more thing that you may find useful: write in a gratitude journal. I find that this exercise relaxes people and allows them to focus on all of the good things happening in their lives.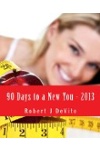 More About this Book
90 Days to a New You: 2013 Edition
STAY POSITIVE - PLAN AHEAD - REBOUND FROM SETBACKS There is this idea in the dieting world that somewhere "out there" exists a plan that really works and delivers consistent, linear results in line with the effort the person puts in. The truth is, no such plan exists. Body change is a process of discovery. It is not a protocol that is followed. It progresses and then plateaus. Your progress will have its ups and downs. You will confront periods of frustrating stagnation followed by accelerated progress and then halted momentum. And guess what? It has nothing to do with your level of comfort or considerations. If you want it, you have to be willing to learn the tools and how to utilize them correctly in the long run. It is a journey, not a destination and the single biggest determinant of success will be your ability to repeatedly rise when you get knocked down and then move forward having learned the lesson. Success will come to you by following this week by week guide and by practicing patience. '90 Days' expands your mental and physical toolbox to bring you your ultimate success.
The best advice here is forgive, but don't forget. Forgive yourself: There are lots of reasons that people "splurge" or overeat, and they are often emotional reasons. When we feel tempted to punish ourselves, we can end up continuing to "splurge" and punish ourselves again, and it can become a cycle. Splurges happen, but every day and every meal is a chance to get it right. After a splurge, rely on tools such as mindfulness to ensure that you take the moment to make healthier choices, and organize your environment in a way such that you have fewer temptations which can make it less likely to succumb to "binges" and "splurges." The reason I say "don't forget" is so you remember what leads up to the splurges (often emotional reasons) so you can monitor those feelings and head them off at the pass before you overeat again. More About this Book
You Are WHY You Eat: Change Your Food Attitude, Change Your Life
<span style="with food, are you doing the same thing in life? Instead of trying to please others all the time, what would happen if you listened to your inner voice? What if you could find a way to stop eating, stop working at a bad job, stop a bad relationship before you walk down the aisle—stop anything when you are full? Understanding WHY you eat can lead to real and lasting change--both in your weight loss and all other areas of your life.<p style="    You Are WHY You Eat teaches readers to take back control in their lives. Dr. Ramani takes a fresh, brave, and edgy approach to self-help. She teaches you to unearth that inner voice, and let it be heard. She turns all of your childhood teachings upside down and forces you to take responsibility for your choices in life. Through real-life anecdotes and exercises, she gives you the tools you need to live on your terms, not those of the stakeholders that surround you. It will help you trust yourself and act from the gut, while making that gut smaller at the same time. And in so doing, it will help people live lives that are braver, more authentic, and less riddled with regret. You can change your food attitude and change your life!<p style="<p style="margin: 0in 0in 0pt">[
The day after a major unhealthy eating splurge, it is important to return to a focused and disciplined mindset. If you really overdid it, you are likely to be less hungry the following day. Listen to your body. If you aren't hungry, don't feel obliged to eat, and be sure that you consume sufficient fluids, especially water. This will help reduce hunger, increase your body's ability to burn fat stores, and help maintain your energy level, because dehydration is associated with fatigue.

It is also important to get right back into your routine. That means you need to do a good workout and be careful about what you eat. Be particularly good, rather than trying ease back into your efforts gradually. Intensely focus on this the first day after a splurge. Psychologically, you'll be tempted to be a little less stringent. The sooner that you get back into your routine, the more likely that one day of splurging will have little overall effect.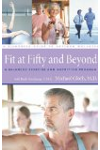 Continue Learning about Psychology of Weight Loss