The concept of self-actualization is "aspirational" meaning it is something to move toward. The main theorists who wrote about this were Abraham Maslow and Carl Rogers, and in general it is a living to one's full potential. Being the best version of ourselves we can be, and stripping away the conditions of worth - not living for others, but living for ourselves. Such people tend to be empathic, genuine, authentic, and present. The stumbling block most people face are societal restrictions - and the scripts and schemas we put on ourselves (for example the word "should"). In psychotherapy, particularly humanistic psychotherapy, the goal of self-actualization is realized through genuineness, empathy, and unconditional positive regard on the part of the therapist - creating a safe haven for the patient to explore who they want to be and how to get there.
Dr. Kenneth Pelletier's work is reminiscent of Abraham Maslow, the American psychologist who in 1943 brought us the concept of self-actualization - a process of ongoing actualization of our potentials, capacities, and talents. Maslow was really the first psychologist to study healthy people. He strongly believed that the study of healthy people would create a firm foundation for the theories and values of a new psychotherapy. His work and theories were the result of intense research on psychologically healthy people during a period of more than 30 years. Maslow discovered that healthy individuals strive and are actually driven to be self-actualized. He found that self-actualized people had the following traits which are certainly worth striving for in our lives:
They embrace the facts and realities of the world (including themselves) rather than denying or avoiding them. They are spontaneous in their ideas and actions. They are creative. They are interested in solving problems; these often include the problems of others. Solving these problems is often a key focus in their lives. They feel close to other people, and generally appreciate life. They have a system of morality that is fully internalized and independent of external authority. They have discernment and are able to view all things in an objective manner.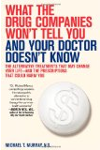 Continue Learning about Personality