If you're worried about the kids your child is hanging around, you'd not alone. "Bad friends" is a concern of many parents. Here is a simple behavior makeover if you think your child is choosing bad friends.

1. Don't be so quick to blame the "bad friends." Your kid is the one who chose them. Instead ask yourself why is your child choosing this companion? That answer will give you perspective.
2. Keep an open house so you can get to know this friend. That way you can find out if your concerns are really legitimate.
3. The best way to limit time spent with a potential bad friend is to find other social avenues for your child.
4. The number one time our kids get in trouble is 3-6 o'clock in the afternoon. Monitor your kid a bit closer during those times.
5. So when do you step in? My rule is if hanging around this kid could damage your child's character, reputation or health, it's time.

Whatever you try remember to consistently use the method until you do get the change you want.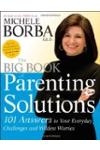 Continue Learning about Parenting