Give Yourself a Time-Out. Stress comes right before anger and we usually have only seconds to stop that pressure buildup. So tune into your stress signals (a pounding heart, your clenched fists, the grinding teeth, your raised voice), and then act. "Mommy needs a time-out." Then turn and walk, sip water slowly, or take deep breaths. Do whatever it takes to get back in control even if you need to lock yourself in your bathroom a few minutes. Then teach your kids to do the same.
A big secret on this one: Create a nonverbal signal (like an umpire uses that signals "Time Out") and use the hand gesture to show that you or another family member needs a time out. When we're in stress mode our voice tone goes up a notch (or two) and we're more likely to do that thing kids hate: y-e-l-l. So try a hand signal. It can be a goldmine with a teen.
Use "Calm Talk." Lean to say a simple message to yourself to control your temper like "stop and calm down", "stay in control" or "I can handle this". Choose a phrase, and then rehearse it a few times each day until you can use it. One mom wrote her calm down phrase on a card and stuck it in her diaper bag. (Her baby was a real "mover and shaker" and changing him was a "challenge"). As soon as she opened the bag, she'd see her card. It reminded her to calm down, and so she did.
Take Five (or a 100). My girlfriend reduces her motherhood stress by listening to a soothing CD of rain sounds. Whenever she feels her "Wicked Witch of the North" mode coming on, Sharon quickly retreats to her bedroom, closes the door, turns on the tape, plops on her bed, and zones out—that is, for five minutes. She says those few minutes help her regain control so she feels calmer. Another friend has her mother phone her preschooler at four o'clock each afternoon and keep her daughter occupied, so she can "take five" (or ten, twenty? Or whatever it takes!).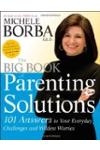 The easiest way to remain calm around your children is to have a good self-care routine. Self-care is about taking at least 15 minutes per day to decompress and renew your mind. Enter each day with intentions instead of in a way where you just go from one thing to another. A lot of people never really stop. They are always on. They drop the kids off, jump into work, leave work, pick up the kids, make dinner, help with homework, etc. It's hard to find joy in this kind of lifestyle because it's task-driven.

Find opportunities to blend yourself into your life. Do something for you while doing something for someone else. While the kids do homework, do something simple for yourself like have a cup of tea or light candles. Do the dishes while you listen to your favorite music. Offer to watch your neighbor's 13-year-old daughter. She can help you by giving attention to your younger children, which allows you to relax a little bit. You're also helping out your neighbor by giving her some alone time.
Remaining calm is a complex task. Emotions can be very strong and overwhelming. Staying logical when struggling with intense emotions is like trying to get an elephant to do something he doesn't want to do.
First, as much as you can, take care of yourself. Get enough sleep, eat right, exercise, and take medication as prescribed. When your body is stressed, your ability to manage your emotions decreases.
Second, learn how to validate your thoughts and feelings as well as those of your children. Validation communicates acceptance and is amazingly calming. Validation is simply the acknowledgement of your own internal experience or the internal experience of others and the acceptance that it it is understandable.
Third, be sure you have ways of soothing yourself. When you are stressed, have activities that help you relax. Usually activities that involve the senses such as bubble baths or soothing sounds are the most effective. Exercise can be helpful too, particularly if you feel "wound up."
Fourth, remember that in any situation you only have four options that you can do: solve the problem, change your perception, radically accept the situation or stay miserable. In parenting, acceptance seems necessary everyday!
Fifth, examine your thoughts and feelings. Do you have the facts of the situation? Are you being mindful of what is real in this moment? Are you imagining consequences that might not happen? Challenge any thoughts that you don't have evidence as being the truth. If your feeling isn't justified by the situation, then validate your feeling but do not act on the feeling.
Be compassionate with yourself. Being a parent is challenging and it's normal to feel frustrated at times. Being angry with yourself or judging yourself for not being perfect will add to your stress and make it more difficult to remain calm.
Continue Learning about Parenting