Research shows that praise is only effective if we use the right kinds of words. Columbia University found that praise that stretches achievement, attention span, as well as persistence and the ability to bounce back was the praise that focused on the child's effort.

Problem is, most parents tend to stress the child's intelligence, showering them with accolades such as "You're so smart"—and the praise backfires. Children who are praised for their intelligence assume that success is solely a matter of how smart he is and not in how hard he works. The result: a fixed mind set, with detrimental long-lasting effects.

Of course you should praise your child when she deserves acknowledgement. But the emphasis should be on her effort. Rather than gushing about her IQ, say 'I am so proud of how hard you are working.' Stressing the process, the hard work or stick-to-it-ness, and not the end product, like a grade or final score is what matters. And be aware that adding 'because' makes the praise more specific so the child knows exactly what he did to deserved the praise—making him much more likely to repeat the action.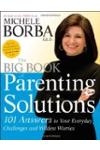 One tricky aspect of building a child's self-esteem is that parents tend to give empty praise, sometimes without being aware they are doing this. Those little white lies that you think will make your child feel good can do more harm than you think. Children are adept at detecting truth. They will know and start to disbelieve other things you say. Be honest. Catch your child doing something good and then be quick with praise.
On the other hand, if your average looking child asks if she's beautiful, be careful. A phrase like "you're beautiful on the inside honey," can mean the same thing as "you ugly duck" to a child. An honest and heartfelt "I think you're more than beautiful!" can really work wonders for a child who's unsure about features.
From Good Kids, Bad Habits: The RealAge Guide to Raising Healthy Children by Jennifer Trachtenberg.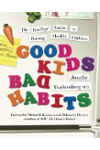 Use praise appropriately. Praise is important for children but it needs to be specific to the accomplishment. This allows them to know exactly what they did to deserve the praise and it is directed back to them. For example, "You should be very proud of that 'A' on that spelling test since you really studied hard to learn those new words. Good job!" This lets them know exactly why they are being praised, which increases their internal validation about their talents and efforts.
Continue Learning about Parenting