Do not forget to acknowledge the success and consequences of your children's chores. Keep these pointers in mind:
Watch your tone!
A survey found that one-quarter of all responding parents admitted that they constantly nagged their kids about cleaning their room. Stop nagging!
Attach consequences for incompletes
. Set suitable repercussions for uncompleted tasks such as: If she doesn't put his dirty clothes in the hamper, she foregoes clean clothes and waits until the next wash cycle. Never pay kids for work that isn't completed.
Or if he doesn't rake the leaves, have someone else do the task, but your kid pays for it with his allowance.
Acknowledge efforts. Don't forget to praise your kids for jobs that are done well and on time.
It's never too early for your child to help out with the household chores. (Okay, do wait until your child is at least out of diapers!) But the fact is the sooner you begin assigning chores, the easier it is be to nurture your child's responsibility muscle. Just do remember to choose tasks that match your child's abilities, show your child exactly what you expect, and finally stand back. And one more thing: "Never do any tasks for your child that she can do alone."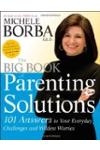 Continue Learning about Parenting