If your child has mentioned that he or she would like to get to know a schoolmate but seems at a loss as to how to go about it, talk about things the two may have in common. Striking up a conversation could be as easy as bringing up a math assignment or class art project.

Look for community activities your child may enjoy, such as a picnic at the local lake or an art show. Go with your child to these casual settings and be open to meeting other families and helping your child nurture new acquaintances.

Volunteer with your child. You may meet other families with similar interests. For example, if your child is an animal lover, check out opportunities to volunteer together at the local shelter. Your child may make a fun new friend while filling water dishes with another kid in the kennels.

To turn acquaintances into friends, your child will want to reach out in some way. Suggest contact by e-mail or telephone. You may want to plan for the children to get together at your home for pizza dinner or videos. If your child can think of a way to help the new acquaintance, such as pitching in to build a backyard playhouse, the friendship will likely be cemented.

From Good Kids, Bad Habits: The RealAge Guide to Raising Healthy Children by Jennifer Trachtenberg.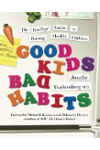 Let your child know you understand - First, you need to communicate that you understand his (or her) struggles in making new friends. Then, give him something tangible, such as a small pebble or key ring he can put in his pocket. Tell him that every time he panics, meeting someone new, to take out the pebble and be reassured that Mom is thinking about him, as well as praying. Let the pebble remind him that he CAN do it.
Meet with your child's teacher - Meet with your child's teacher, sharing your concerns. Then, discuss ways you can work together to help him become more sociable.
Encourage your child to join after school clubs and activities - Wholesome organizations such as Scouting, Little League, and other activities not only help to bring out an introverted kid, but also pick an interest in hobbies that can last for years and even a lifetime.
Invite other children to come over for visits and sleepovers - Continually encourage your child to ask friends to visit. Besides helping him socially, you can also observe what's going on by getting to know his friends.
Host a party - If your child has a birthday coming up, plan a party. On the other hand, you don't have to wait for his birthday. Throw a back-to-school party, harvest festival, etc.
Help your child list questions - Explain to him how he can prepare ahead of time when meeting someone he doesn't know. For example, have him prepare a list of questions to ask such as, "What do you like to do after school? Do you have a favorite TV program?"
Don't lecture - Instead of berating your child for being shy, encourage him. Tell him that he has special gifts and talents and doesn't need to be like everyone else. In other words, don't emphasize his shyness which only makes him more self-conscious. Just point out specifics how he can overcome his fears of meeting new kids
Don't do everything for your child - If the phone rings, encourage your child to answer it. When someone's at the door (and you know it's a safe person), purposely busy yourself, allowing your child to welcome whomever is calling.
Set a good example yourself. In other words, let your child see you go out of your way to be friendly when meeting new people. If he/she sees that it's a pleasurable experience for you, chances are he/she will be more likely to emulate you.
Continue Learning about Parenting