While there are dozens of talks we can have with our kids and even dozens more rules and tips we can teach, unfortunately kids say most of our glorious lessons are not remembered.

When it comes to safety, it's critical to find a way for those life lessons to stick. One way is to teach kids "rules" via acronyms. In fact, many of my students and clients tell me that acronyms helped them remember a crucial tip not only in the "here and now" but also when they are away from the book, chart or someone reminding them. That process is called "learning transfer," and it's the key to helping kids acquire new habits.

After all, when our kids can apply those crucial life lessons when we're not around is when we can breathe a bit easier knowing they will be safer. The real test of parenting is when our kids can act right without us.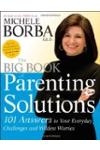 Continue Learning about Parenting