Multiples often look, act and even think alike, and in addition because they share similar interests, classrooms, scout troops, friends, and even birthdays, others often see them as a "package deal."
What's more, because they share so many similarities, they are constantly compared to one another and fuel competition amongst them. And that's a huge disservice to their emotional growth. After all, these kids are also separate and unique and deserve to be treated as individuals. So:
Find the unique talent or strength in each sibling -- singing, karate, guitar, a jazz dancing group basketball, drawing, surfing, or whatever. Then provide individual opportunities to nurture her talent so she is recognized for her special abilities.
Encourage them to try at least one separate activity such as scouting, Boys and Girls Club, a swim team. Parents often sign multiples up for the same activities or sport team (I know, it's easier to carpool but...) which may force competing against each other.
Refrain from labeling! Watch out about calling one child more "gifted" or "our little student."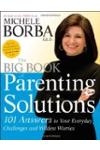 Continue Learning about Parenting