When parents ask me for advice on how to change their children's boastful ways, I often recommend these key strategies:
Uncover the source of the arrogant attitude. Does your daughter feel that she has to get straight A's or win a trophy or award to gain your approval or love? Is your son constantly trying to impress his friends because deep down he feels inadequate? Getting to the root of your child's problem will help you make the necessary changes to find effective solutions.
Help kids recognize the impact their attitude has on others. Foster empathy and a healthy perspective with role-playing, pointing out nonverbal reactions and asking how your child would feel if he were in the other person's shoes.
Focus more on character, not just performance. Do you stress personal accomplishments (grades, athletic strength, awards, etc.) over character traits (kindness, intelligence, patience, etc.)? Help your child to be more understanding and accepting of her own strengths and weaknesses.
Acknowledge others' accomplishments. Encourage your child to look for the good in others and to make frequent efforts to compliment peers on their particular skills, strengths or talents.
Reinforce humility and acts of kindness. Temper boasting and bragging by commending personal displays of humility, kindness and generosity toward others. Also, remind your child to say thank you after someone compliments him.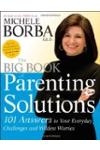 Continue Learning about Parenting