Have you noticed how apologizing has become almost a lost art these days? And if the offender does give an apology, notice how it often sounds insincere? How are kids going to learn this great skill unless we model it ourselves and teach them to give a sincere apology.
Keep in mind that the easiest way for kids to learn how to apologize is by copying our own example. So the next time (and the next….and the next….) you make a mistake, admit it to your kids. Just make sure you add two powerful words, "I'm sorry!"
Teaching Kids the Five Steps to Giving a Sincere Apology
1. Think about what you did wrong.
Get specific. Did you say something that hurt your friend's feelings? Did you say something behind her back? What exactly are you sorry for?
2. Find the best time and place to apologize.
If you really, really can't face your friend, you could write a letter. But find a time when you won't be interrupted and you can focus on telling the person your concerns.
3. Say what you're sorry for.
Be brief, sincere, and honest. Say exactly what you did that you're sorry for "I [fill in what you did] and I'm sorry." You might want to briefly describe what happened. Your friend may see it differently, so it's a good idea to share your view of the problem.
4. Tell how you are going to make things better.
So what are you going to do about your actions? Tell your friend! Just saying "I'm sorry" doesn't necessarily fix things. Let your friend know what you plan to do to make things better.
5. Give your friendship time to heal.
Remember, you can't make anybody do anything she doesn't want to do. And that means you can't make your friend accept your apology. All you can do is admit you're wrong and try to make amends.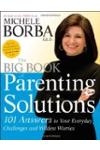 Continue Learning about Parenting