If you're frustrated in trying to get your kids to listen, take heart: you're not alone." Here are tips to tune up your child's listening skills from my book, The Big Book of Parenting Solutions: 101 Answers To Your Everyday Challenges and Wildest Worries.

• Avoid "listening stoppers." Three words: "You," "If" and "Why" said at the beginning of a direction can frequently cause a kid to go on automatic tune-out. "You" sets your message up to assault your child's character: "You never listen." "If" sends a threatening tone: "If you don't do what I ask…." "Why" expects your child to explain his behavior and he may be clueless: "Why aren't you listening?" So just remove "you, if and why" from your requests and you'll be more likely to have your kid tune in and comply.

• Attention first, then talk. If your kid is not listening, first get her attention and make sure she's looking at you before you speak. You might lift your kid's chin up gently so she looks into your eyes, squat down to her level, or give a verbal cue to get their attention. "Please, look at me and listen to what I have to say."

• Lower your voice and speak slower. Nothing turns a kid off faster than yelling, so do the opposite: talk softer not louder. Or try even whispering. It usually catches the kid off guard and he stops to listen. Teachers have used this strategy for years because it works.

• Expect compliance. If you've been saying those directions two, three or four times then you're training your kid that he doesn't have to pay attention. You'll just keep repeating yourself. So use the parenting techniques above, but also expect your child to listen the first time. Walk over to him, say the request firmly and then no more reminders. If he doesn't obey then apply the consequence.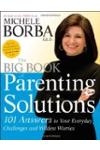 Continue Learning about Parenting